We use cookies to make your experience of our websites better. By using and further navigating this website you accept this. Detailed information about the use of cookies on this website is available by clicking on more information. If you reject, you will be taken back to the site you came from.
Latest stories of our network
Sign up for the best news in technology
Newsletter
To receive information about new articles and services of tomorrowunlocked.com I know that I may withdraw my consent at any time. More information in the privacy policy.
Create Tomorrow
The Kuril Islands Expedition will set sails on 8th of July with Taylor Rees, Chris Burkard and Renan Ozturk
Quick facts
More information about this article
---
tl;dr
An expedition to the Kuril Islands to raise awareness for this remote landscape will try to go to places not touched by humans before.
---
Who to follow on Instagram?
Renan Ozturk
Chris Burkard
Taylor Rees
Eugene Kaspersky
Povel Torudd
---
Follow the expedition
#fromkurilswithlove
On Monday, the 8th July, an unusual expedition is setting sails in the town of Petropavlovsk in Kamchatka. A group of filmmakers, adventurers, climbers, environmentalists and a software entrepreneur will travel along the islands of Onekotan, Ushishir, Simushir, and Urup to explore the environmental impact on this remote area of the earth, try first ascents and raise awareness for the protection of the islands.
---
We will follow the expedition with live reporting and with portrays of the people on board. Over the next few weeks, we will have a look at how the expedition members - all of them so-called Digital Nomads - use technology to fulfil their personal missions.Follow the expedition and our reporting on social media with the Hashtag #fromkurilswithlove or come back here.
The expedition is consulted by the WWF Russia and financed by Kaspersky.
This is what the expedition members have to say:
Eugene Kaspersky, CEO of Kaspersky
"I explored the Kuril Islands on a ship-based excursion back in 2014. I was stunned by their wild, untouched beauty, and tranquility. This is a part of the world that deserves protection, and our expedition will ultimately be calling for that."
Rishi Sugla, Oceanographer
"This is a unique opportunity to study a remote ocean ecosystem that is affected by both pollution and climate change, especially with impacts in region still poorly understood!"
Renan Ozturk, filmmaker, adventurer
"We want to show the beauty, but also the fragility of this remote strip of land. But to cut through the noise and create an impact in public awareness, we can't just go on a boat and take beautiful pictures and hope a few media would cover it. So we put together a group of filmmakers, photographers and environmentalists, to make a meaningful representation of this place with wide reach. And we will produce a documentary about it all, including first ascent climbing and true boots on the ground exploration, as that is the kind of content that really creates awareness these days."
Povel Torudd, expedition leader
"We are thrilled to have support from WWF-Russia as we head out on this great adventure. One of our main aims is to shine a light on this remarkable, but vulnerable and currently unprotected wilderness. WWF-Russia's insights have been critical in helping us to better understand the challenges of the region, and we are now actively seeking out opportunities to partner with them to help protect the Kuril Islands for future generations."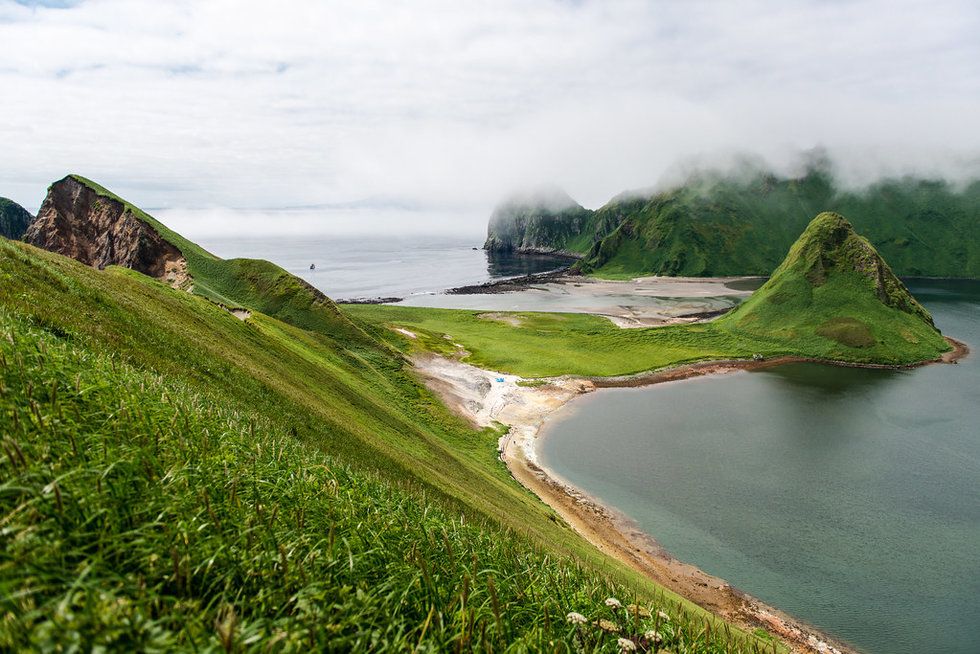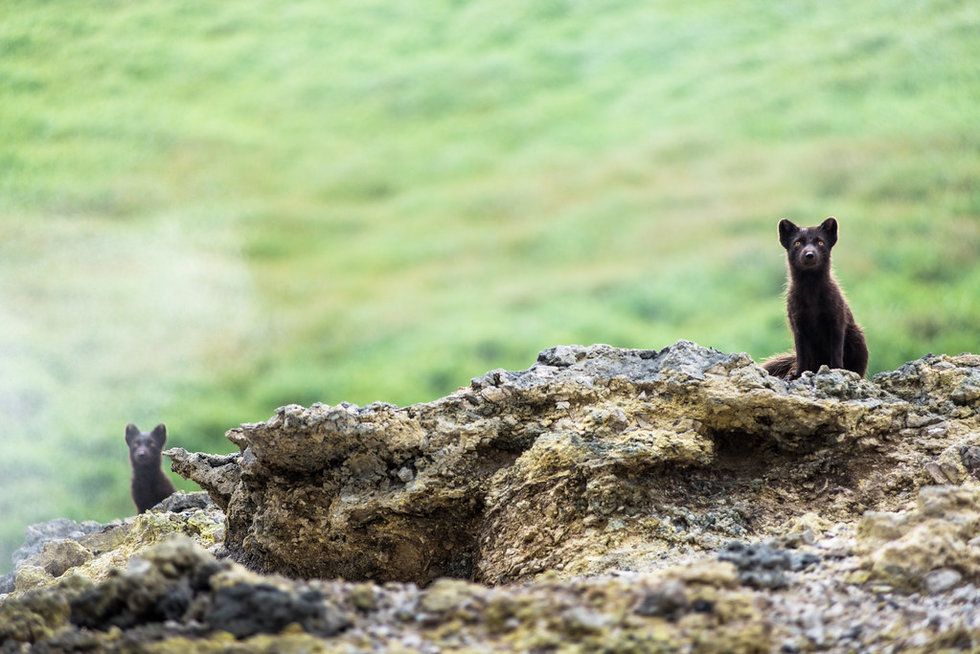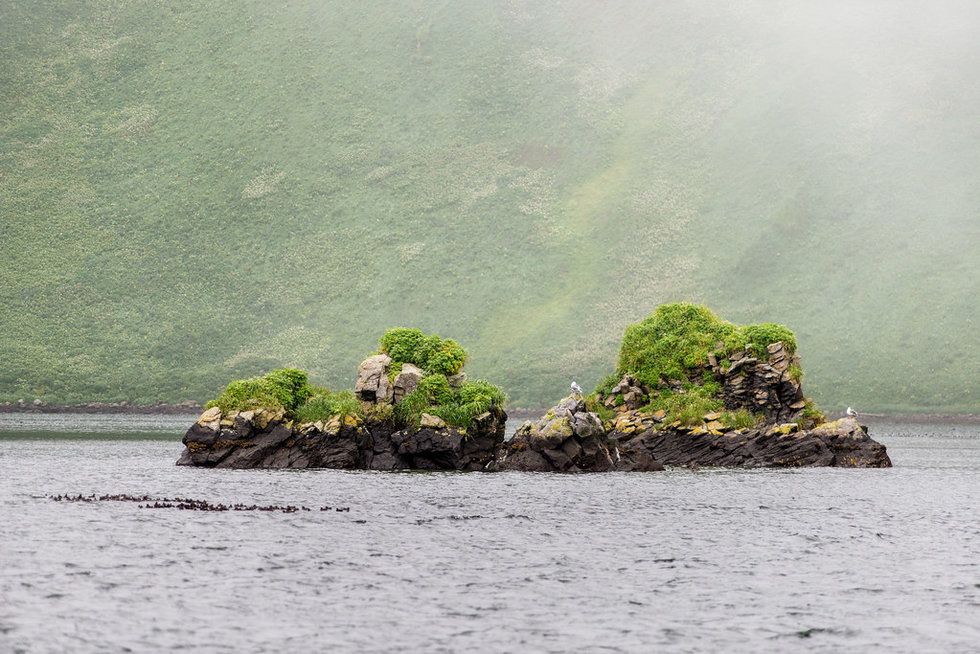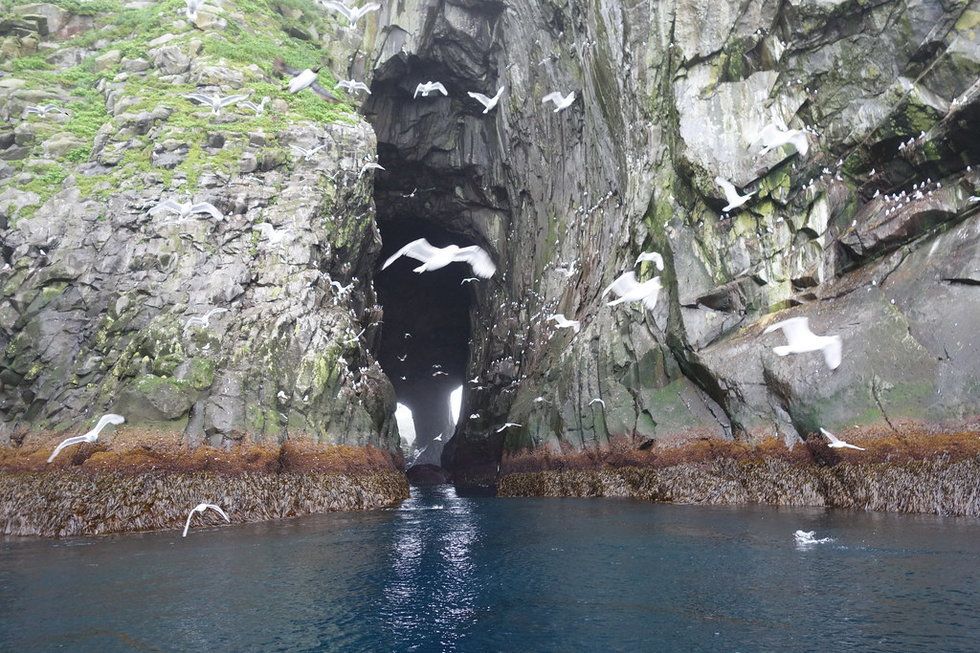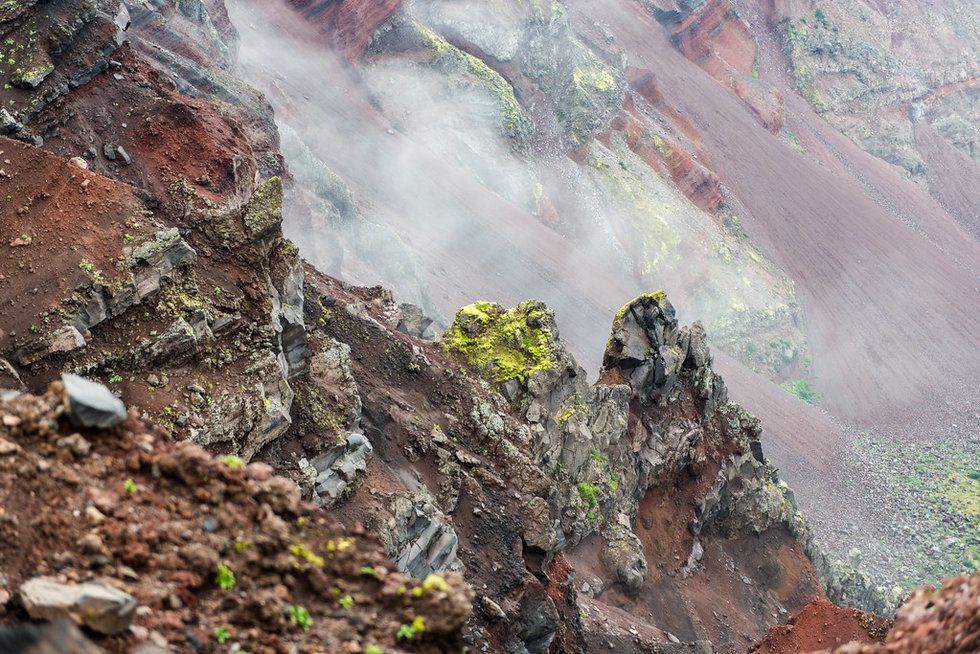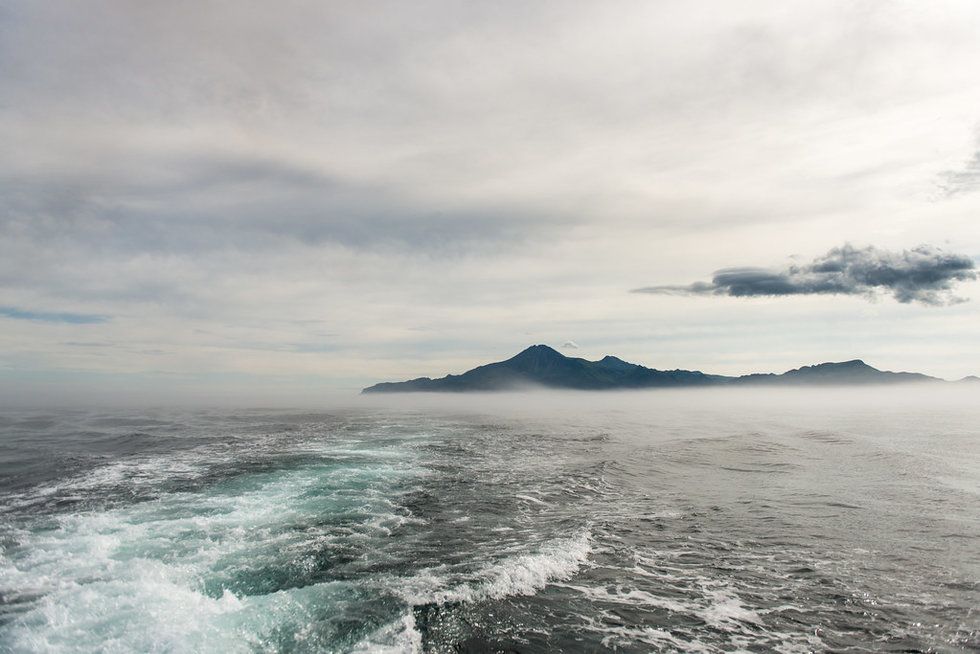 Independence has no price. For disabled people, new assistive technology can make all the difference. These recent examples show what's possible and set a standard for tech with a purpose far beyond speed and convenience.
As with all new technologies that can improve lives, assistive tech needs regulation to make sure people's personal and sensitive data stays safe. What are your thoughts? Tell us how you see the future of assistive technologies on Twitter and Facebook.
Create Tomorrow
Chatting with Leiden University space law expert, Tanja Masson-Zwaan
Ken: What have been the biggest changes in space exploration since the Moon landings 50 years ago?
Tanja: Nowadays, it's not two superpowers – the US and the Soviet Union – but many more countries and start-ups, companies, even universities. That change raises legal issues because space law is based on states rather than corporations or entities. Under the many space treaties, resolutions and so on, states are responsible and liable, and must perform their activities in certain ways.
Companies becoming involved, maybe becoming the main actors, stresses the system. That's why we see new national legislation: States are making sure their companies and entities don't break the principles they signed up to.
Ken: So if I launch a satellite that damages someone else's satellite, my government is liable, rather than me?
Tanja: When a private entity launches and operates a satellite, it first needs state authorization and supervision – for instance, through a license from the government. If their satellite crashed into a satellite owned by another state, the state that launched the object is liable, not the private entity.
That's different from aviation. If you lose your suitcase, you can sue the airline. If your satellite is damaged, you will go to your Ministry of Foreign Affairs, who would present a claim to the Ministry of Foreign Affairs of the state that launched the satellite that caused the damage.
Ken: What's the legal position on mining in space?
Tanja: Extracting and commercially using space resources is essential for establishing a semi-permanent human presence on the Moon or Mars, or for using the Moon as a stepping stone to Mars. You wouldn't have to bring all the water you need from Earth – you could use water on the Moon and transform it into fuel to go to Mars. But whether you can use those resources or commercialize them is a legal question not addressed in space treaties.
Companies are asking, are we allowed to own and commercialize these resources? There is growing consensus that it's not illegal, but how do you make sure it happens in a regulated way and doesn't become a gold rush? The treaties also have a principle that benefits from space must be for all countries. Many conditions must be guaranteed. But how? That's the debate.
Ken: When the US planted its flag on the Moon in 1969, was that legally valid? Did they claim anything?
Tanja: The US explicitly said putting their flag on the Moon was an expression of pride about being the first nation to the Moon, not claiming to own the Moon. To claim the Moon is contrary to a cardinal principle of space law: You cannot own any part of outer space – but owning a part of space isn't needed to use it and its resources.
Ken: Growing up with the space race, I don't think many thought about the environmental impact. It seems like laws are needed in that area now.
Tanja: When the space era started, it really was a space race – neither side worried about what was going up. Scientists were excited just to be launching things into space. But space is getting polluted. There are also concerns about going to another celestial body and spoiling its pristine environment with bacteria. There are rules about what level of protection you must apply depending on the mission and where you're going.
We need clear environmental protection rules and enforcement, for example, obliging parties to do an environmental impact assessment. If we have a settlement on the Moon, we'll have to think about managing waste. The Apollo landings left bags of garbage on the Moon. If there will be a sustained human presence, will we have a landfill on the Moon? Are we going to put garbage into orbit? We'll need ways to keep it sustainable because we depend on space.
Ken: Is there a fundamental question around our right as a species to go into space? Some people feel passionately that we have no business on Mars because it's not our planet.
Tanja: And some cultures have special connections with the Moon and other celestial bodies. It's important to respect that. But humankind is driven to push frontiers and to discover. I like Russian rocket scientist Konstantin E. Tsiolkovsky's quote, "Earth is the cradle of humanity, but one cannot remain in the cradle forever." We should go out and explore, but show respect for other beliefs and the environments of other planets.
Ken: What is possible within the law to restrain corporate buccaneers from taking advantage of space?
Tanja: There are some space cowboys out there doing things that may raise concerns. Is that what we want?
I think we should appreciate the good being done alongside issues it raises. Elon Musk now operates a third of all satellites, and that happened in a year. If he launches the planned 42,000 satellites, how will we deal with that? He also says he will provide broadband to places on Earth that don't have it, and that's good. And he's developed reusable rockets, so he's contributing to space sustainability.
I think there needs to be a regulatory counterweight. The US authorities should ask those in Elon Musk's position to do environmental impact assessments and find ways to develop their plans without disrupting science and astronomy. It's give and take, but you have to appreciate what these people are doing – they have the money states never will.
Ken: What's next in your space law work?
Tanja: I've just started a big EU project researching the European position on space traffic management. We don't yet have rules on space traffic management nor space security and safety, like retrieving objects from outer space.
Ken: Could there be money in space salvage – bringing satellite components back to Earth?
Tanja: An analogy is salvaging wrecks on the sea. A shipowner can abandon a ship, and a salvage company can salvage it, selling the scrap metal. We have an extra problem in space because space object ownership is eternal – you can't abandon anything.
We need to get a space debris-removal industry going, but they'll need approval for every piece they retrieve. The state that launched it will be eternally liable if something else is damaged during space salvage.
We also need to make it possible to refuel or repair in space. So as well as space salvage, space sustainability may mean a new industry of in-orbit servicing.
Ken: So there are wider benefits to a focus on sustainability in space. Thanks for filling us in on space law, Tanja.
Tanja: You're welcome.
Tanja Masson-Zwaan features in the Tomorrow Unlocked audio series Fast Forward, Episode 6. Listen to Fast Forward and explore more interviews with featured experts.
hacker:HUNTER - the series